Xiaomi is going to launch its first smart bulb named Mi LED smart bulb in India. The company Xiaomi unveiled the model of Mi LED Smart Bulb during the event of launching Redmi Y3 and Redmi 7 on New Delhi. The bulb comes up with the feature of supporting 16 million colours. The smart bulb will support the Google Assistant as well as the Amazon Alexa to be operated through voice commands. It can also be operated by Mi Home app. The bulb is having a life span of minimum 11 years.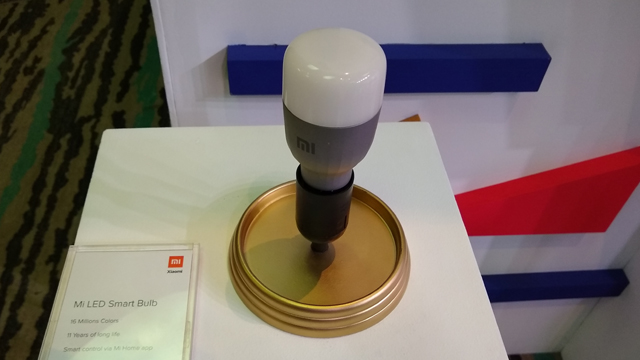 On 26 April, the crowdfunding campaign for the Mi LED Smart Bulb was set. The smart bulb comes up with the 800 lumens brightness and energy of maximum 10W which supports all the technical specifications according to the need of technicians. The user can control the color, contrast as well as the brightness of the bulb according to their wish. The can also fix scheduled time when the bulb will automatically turn off or turn on. In order to use the bulb in India, the user need to purchase a B22 socket converter. This is because the bsmart bulb comes up with the B27 socket design.
The Mi LED Smart Bulb will be available on Mi.com India website wherein we need to login with our Xiaomi ID to buy the product. For those who are not having Xiaomi ID will need to register in it to purchase the smart bulb. The expected price of the Smart Bulb is Rs. 999 which can be available upto minimum Rs. 800 or even can be upto maximum Rs.1499. According to the company record, upto now nearly 4000 bulbs are been ordered by the people in India. The shipment of the product will be expectedly starting from 20 May onwards.