Lenovo have launched a new smartwatch in India that will also detect the body fitness. The name of the device is Lenovo Ego. It is a helpful device to track body fitness such as heartbeat, number of steps taken, duration of sleep,  and many more activities. The Lenovo Ego have a special function in which it can sustain its charge for 20 days. Apart from this, it also notify us about the calls and messages received by the phone it is connected with. It is a water resistant watch which is applicable upto the depth of 50 metres.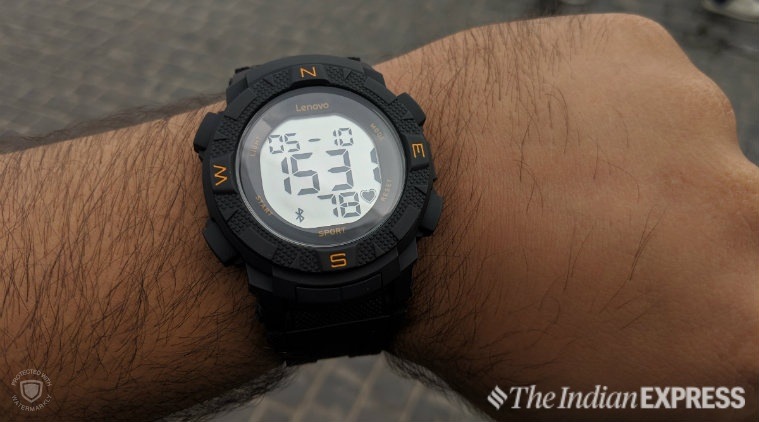 The price of the Lenovo Ego is Rs. 1999 and is available now in Flipkart as well as Croma retail outlets. The device comes with a 1.6-inch anti-reflective monochrome display and have a  'Light' button to lighten up the display. It is featured with alarm tone or vibration. Also, it provides us notification for the calls received in normal phone or any social media network. The device is also featured with a button through which one can click photo from the smartphone it is connected with. The weight of the watch is 42 grams and has a rubber strap which functions to be highly durable.
Apart from these, Lenovo Ego also keeps the track of the heart beat of 24/7 and provides us the accurate heartbeat of the day. It also provides track of other human activities suxh as walking steps, swimming, running, cyclicing and many more. We can also schedule our set a workout and sleep in this watch. The device is having a magnetic charger inside its pack.
Also Read: Oppo F11 Pro: Specifications and Features