Today, Intel had announced to come up with new 9th Gen Core i9, Core i7 and Core i5 models. The aim of Intel is to fulfil the requirements of the gamer as well as the professionals. There are billions of gamer and creative professionals whose eyes will be caught by these models. They will become a huge target audience for the new models of Intel core processors. "This new update for the H-series Core processor of Intel is the world's most powerful laptop platform", the company says.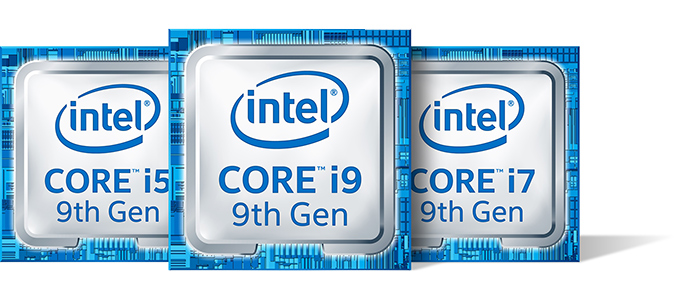 At the beginning, the features of new Core i9-9980HK was same  as that of Core i9-9900K that came last year. The 9th Gen of H-series Core processor has eight cores with Hyper-Threading and a 16MB cache. The base speed of the Core i9-9980HK is 2.4GHz with a turbo boost speed of up to 5GHz that depends on thermal headroom within its 45W envelope. The base speed of the new Core i9-9980HK is 2.3GHz  which can be boosted upto 4.8GHz. The Core i7-9850H and Core i7-9750H comes up with six cores and 12 threads. Both of them are embadded with 12MB of cache and 45W TDP ratings. The speed of the core i7-9750H is between 2.6GHz and 4.5GHz while that of Core i7-9850H isr 4.6GHz.
At the last comes the Core i5-9400H and Core i5-9300H with four cores and eight threads. the base speed of the Core i5-9400H is 2.5GHz which can be boosted upto 2.4GHz while that of the Core i5-9300H is 4.3GHz upto 4.1GHz. All six processors supports 128GB of DDR4-2666 RAM across two channels. The price and the date of release of the core processors are not yet been announced by Intel. The models will run on the same 14nm  process as the company had delayed the 10nm process.