F
lipkart launches 2gud refurbished goods platform in wake of ebay india shutdown
We have already came through the news where CEO of Flipkart , Kalyan Krishnamurthy had announced that a new platform would be launched on the shutdown of ebay India which will deal with refurbished goods.
Here , finally it was revealed last week that the e-commerce platform is called as 2GUB. This is a platform which will be refurbishing only the electronic gadgets like laptops, mobile, tablets, etc. just for now that also with warranty of maximum 3-12 months. Later it will be extended to other kinds of goods such as home appliances and many more.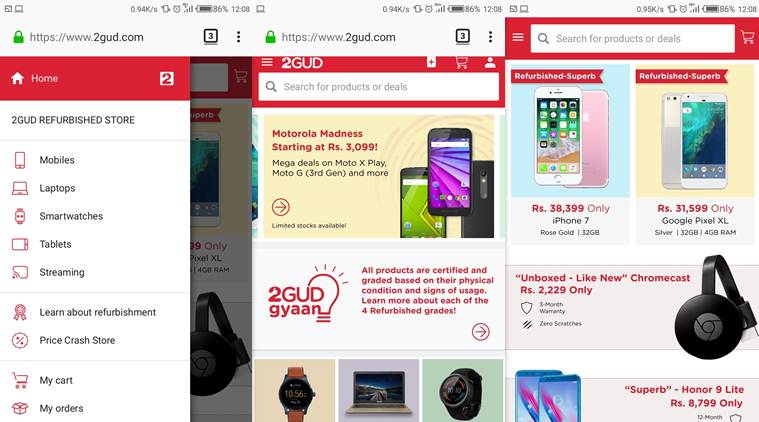 According to CEO of Flipkart , the market of refurbished goods are always remained exploited just because it leads to the very complex processes and also due to the production of goods that lacks in quality. So Flipkart had again put an attempt to improve the market of refurbished goods by launching 2GUB which will unwind the complexity present in these markets along with the aim that it should sell the products in reasonable and affordable prices.
The products will be sold country wide through the network of service centres and also provide an organised space for the good interaction between the seller and the buyers.The idea of refurbished goods is the first step taken by Flipkart which is said to be expected 1.40 crores by next 4-5 years. While it is said that ebay India had invested $500 to the market but got back $300 from the market which was a great loss for them. The quality of the refurbished goods have been guaranteed to be of very good quality which will be examined thoroughly and are being certified with warranty.
It is said that the price of the goods will be decided according to their condition and there will also be return options of the products for the customers who are been added. Just for now 2GUB platform will be accessible only through mobile Web but later it is said that it can also be accessible through mobile networks as well as desktop browsers. This platform will be completely separated from Flipkart and is live now by 2gud.com through mobile web while the ebay India had ended their access on this month.