AMD is going to release it next 16 generation AMD Ryzen CPU on the year 2019. The news of such release is just a rumour though there is no such announcement done by the company yet. A Thai hardware leaker TUM_APISAK had leaked such rumour and also provided the specifications on the Twitter. They had specified that AMD Ryzen 3000 CPU is going to have  a base clock speed of 3.3GHz and a boost speed of 4.2GHz. The details of the chip was found from the the online database of a benchmark. But the name is not yet specified.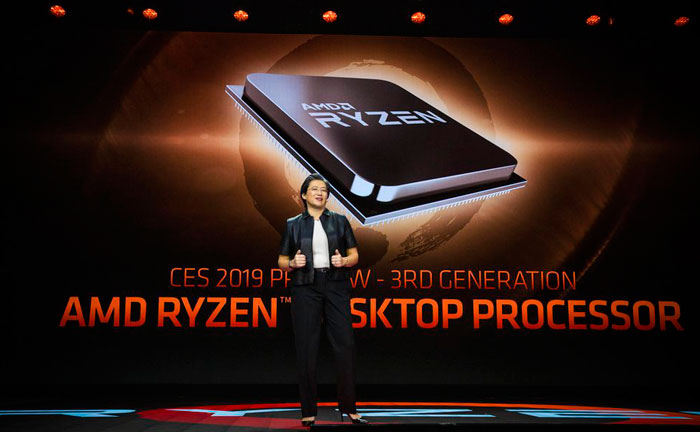 Before the release, the AMD Ryzen 3000 CPU was tested on a motherboard based on the upcoming X570 platform controller. The chip may support multi-threading for a total of 32 threads. Previously, the rumours stated that the product line AMD will add a Ryzen 9 is trying to cope with the Intel's Core i9 for the highest-end desktop CPUs. The leakers said that AMD may announce its next-generation Ryzen 3000 series processors at Computex 2019. The launching of the chip will be done on July 7 and is built on the 7nm architecture.
The Ryzen 3000 series will be specially built on the Zen 2 architecture which is a refresh of the current Zen+ and Zen designs that have helped AMD to stand in a strong position in the market after Intel. Most probably, we are going to see the AMD X570-based motherboards at Computex 2019. The AMD Ryzen 3000 CPU will support DDR4 RAM at up to 5000MHz with overclocking. Intel is shipping 10nm CPUs on 2019. While AMD will launch 7nm desktop Ryzen CPUs as well as 7nm Epyc CPUs. They will be built on the 'Rome' architecture for servers and 7nm 'Navi' GPUs for data-centres and consumer graphics cards.